Crimes of Domestic Violence in Ohio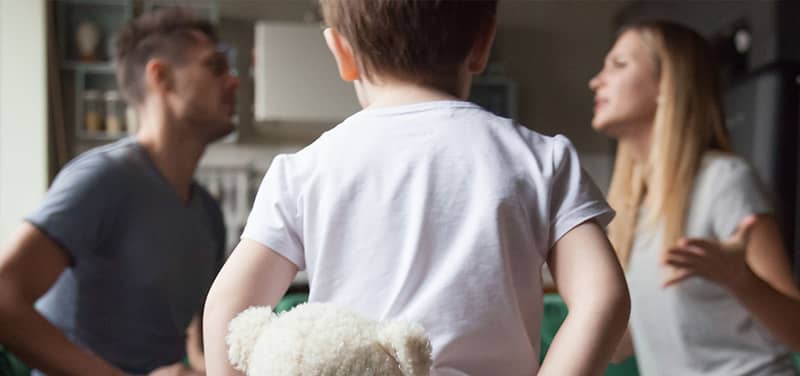 Crimes of domestic violence are a very serious and pervasive problem and carry severe legal and social penalties that can affect the rest of your life. Millions of people are affected by domestic violence. According to the Center for Disease Control (CDC), 1 in 4 women and 1 in 7 men will experience severe physical violence by an intimate partner in their lifetime.
A person accused of domestic violence can be charged with either a misdemeanor or a felony and be subject to significant fines, jail time, community service, and counseling, depending on the circumstances of the situation and prior criminal history. A person can be charged with domestic violence even if the alleged victim has no physical injuries.
This is a complicated area of law and one that an experienced lawyer can help you navigate.
How Is The Crime Of Domestic Violence Defined In Ohio?
The Ohio Revised Code (ORC) defines domestic violence as knowingly or recklessly causing harm to a family or household member, or threatening or attempting to use physical force to harm a family or household member.
Types Of Domestic Violence Crimes
Threat of violence
Reckless harm (an action that does not necessarily intend to inflict harm, but does so)
Intentional harm
There are other circumstances that can result in a charge of domestic violence:
Emotional abuse
Controlling or intimidating behaviors, such as not letting your intimate partner socialize with other people, prohibiting a partner from contacting family, taking your partner's cell phone away, threatening suicide if your partner ever tries to leave
Menacing
Aggravated menacing
Menacing by stalking, including the use of electronic media to conduct this behavior
Aggravated trespass
History of violence towards victim
Possession of a deadly weapon
Violating a protection order
Victimizing a minor (physical, sexual or mental injury); forcing a minor to engage in a sexual performance or appear in sexually explicit material
Rape
Sexual battery
What Happens Once A Law Enforcement Officer Is Called To The Scene?
A domestic violence case most often starts with a call to 911. In Ohio, police have been granted broad authority in determining at the scene whether domestic violence has occurred and if an arrest is necessary. They do not need a warrant to arrest someone on a charge of domestic violence. People are often very surprised at the serious effects calling the police in may have.
Once the police arrive on the scene, they will conduct a very preliminary investigation to try to determine what has occurred. They will look into whether the alleged perpetrator has any history of domestic violence, take down the statement of witnesses, observe the severity of the injuries to any of the parties, if any, or if a protection order was violated. The most likely scenario is that they will arrest the alleged perpetrator, even if the individuals involved claim that the domestic dispute was minor, and nothing further needs to be done. People can and do end up being arrested and charged as a result of a minor domestic dispute. Sometimes multiple people are charged and arrested. It is important to note that once a charge has been filed, it cannot be withdrawn.
What Happens If I Am Arrested And Charged?
If the police on the scene determine that you were the aggressor in a domestic violence incident, you will be arrested on the spot. There are immediate consequences as a result of the arrest:
You will be sent to jail
You will spend time in jail until brought before a judge
You will not have a bail set until you see the judge
You will be prohibited from contacting the alleged victim by the issuance of a Temporary Protective Order (TPO)
Your right to possess a firearm will be revoked
Any firearms you have will be confiscated until the case is resolved
What Are The Next Steps After Being Arrested And Sent To Jail?
At your first court appearance, you will be formally advised of the charges against you. It is strongly urged that you call an attorney specializing in domestic violence as soon as possible. A charge of domestic violence is very serious, and it is best to go through the legal process with a lawyer at your side.
Often, but not always, your domestic violence lawyer will try to negotiate a deal with the prosecutor which will include having you plead guilty in exchange for either a lesser charge, less severe penalties, or both. If a plea bargain is not offered or you decide to refuse it, the next step in the process is going to trial.
It is important to note that once law enforcement and the courts are involved, it will probably take a long time for the case to be resolved. Whether you are guilty or not, your reputation may be irreparably harmed in the community and in your workplace. Take these charges seriously.
What Will A Domestic Violence Lawyer Do?
In order to determine the best strategy going forward, a criminal defense lawyer will:
examine the statements you made at the time of your arrest, and the statements made by others
ascertain if the alleged victim appeared or still appears to be traumatized or fearful
assess whether what you say happened is corroborated or refuted by evidence
look into any evidence of injuries, such as photographs or doctor reports
watch the recordings of the police interview and determine if law enforcement did things "by the book"
check into your past to ascertain if this is the first time you were involved in something like this, or if you have a prior domestic violence charge
What Are Some Possible Defenses Used To Refute A Domestic Violence Claim?
FALSE ALLEGATIONS AND LIES
At trial, your lawyer may claim that you were falsely accused, and the claims made against you were complete fabrications. Your attorney may bring up that your alleged accuser has a grudge against you or wants to get revenge, and that he/she exaggerated the story of what happened — or even made it up entirely. Your lawyer might claim that the alleged victim actually injured himself/herself, and accused you to "get back" at you for something.
SELF-DEFENSE
Another possible defense used in domestic violence cases is that the alleged perpetrator was actually acting in self-defense. Again, your lawyer will examine your statement as well as those of any witnesses, and see if there is any evidence to support this claim.
ACCIDENTAL
A defense that claims that the injuries suffered by the alleged victim were the result of an accident, and you did nothing wrong or reckless that resulted in the injuries.
BURDEN OF PROOF
Your lawyer may claim that the prosecution has not reached the burden of proof needed to convict you of the crime of domestic violence. Perhaps the entire case against you relies on the statements of the alleged victim, but cannot be corroborated by others. Maybe the alleged victim has no injuries or evidence of injuries that back up their allegations of what happened.
Each domestic violence case is unique. You need to contact a lawyer who specializes in domestic violence cases as soon as possible after you are arrested in order to preserve your rights and get the best resolution possible for your case.
FREQUENTLY ASKED QUESTIONS
What is considered domestic violence in Ohio?
Domestic violence in Ohio involves acts of violence or threatening acts of violence against family or another household member such as a spouse, former spouse, romantic partner, child, or extended family member.
Is domestic violence a felony in Ohio?
Depending on the particular details of the instance, domestic violence can either be charged as a felony or a misdemeanor in Ohio. Felony charges are significantly more serious than misdemeanor ones, but either will have a lasting impact on someone's life if they are convicted.
Can a domestic violence case be dropped?
No, due to the nature of domestic violence charges, once the prosecutor's office has issued the charge, the alleged victim is not able to drop the charges.
Cleveland, Ohio Crimes of Domestic Violence Attorney Near You
Charged with a crime of domestic violence? If you are unsure of what to do next and need help navigating the complicated Ohio domestic violence laws, contact The Botnick Law Firm today for a free case evaluation. Your future is at stake. Call us now to get the help you deserve. An experienced Cleveland domestic violence lawyer can help get you through this. Contact us today for a FREE consultation.