Restraining Order Ohio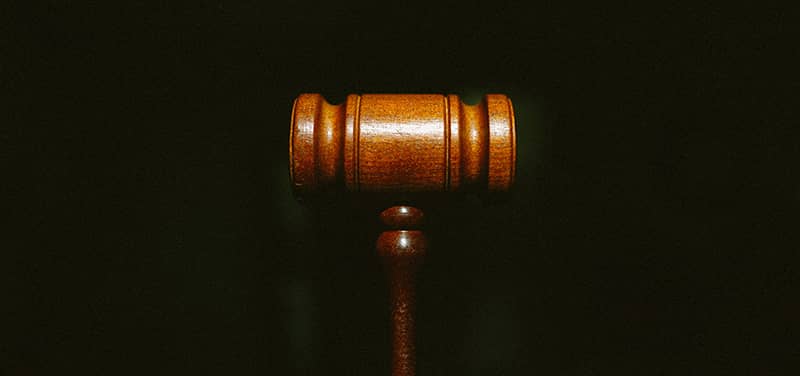 A restraining order in Ohio is called a criminal or civil protection order, and it allows or prohibits a person from doing certain things. A judge must sign the order, which outlines the terms the person must follow. Breaking the rules will lead to legal consequences.
If you have a restraining order or temporary protection order against you, it's important to understand what you're up against and the consequences of violating that order.
Who Can Get a Restraining Order in Ohio?
In Ohio, you can get a restraining order against:
A current or former spouse
Someone you have a child with
Anyone who lives or has lived in your home
Someone you are or have been dating
But non-family and non-household members can also put a protection order against you in certain circumstances.
Types of Restraining Orders in Ohio
There are a few different types of restraining orders in Ohio:
Civil Protection Order (CPO)
A civil, or domestic, protection order can be issued in cases of abuse allegations. A CPO is much easier to obtain than a temporary protective order, or TPO.
With a CPO, there only needs to be a preponderance of evidence, whereas with a TPO, there must be evidence beyond a reasonable doubt. Under the preponderance standard, the alleged abuse victim only needs to show that there's a greater than 50% chance that their claim is true.
A CPO may also contain other provisions, such as:
Awarding temporary child custody
Awarding temporary support to the alleged victim
Evicting the alleged abuser from the home
Requiring both parties to seek counseling
Banning the possession or purchasing of a firearm
To obtain a CPO, the victim must file a petition in court. The order may be awarded after a hearing, but if the victim appears to be in "present and immediate danger," an emergency CPO can be awarded.
Temporary Protection Order (TPO)
In cases of domestic violence, a temporary protection order (TPO) may be issued. A TPO is only effective for a short period of time and offers more limited relief.
A TPO may order you:
To stay away from the victim, including the victim's home, workplace or business, or school
Not to commit any further acts of abuse
Unlike with a CPO, a TPO cannot contain orders for spousal support, child support, or counseling.
A TPO can be issued through a petition in court, a police officer in connection with a criminal case, or at the prosecuting attorney's request.
Violating a TPO can result in jail time, bond revocation, or being charged with a separate crime.
Criminal Protection Order
If someone who is not a family member or household member claims abuse, a criminal protection order may be issued. A criminal protection order can only be ordered if any of the following charges are filed:
Aggravated stalking
Felonious assault
Aggravated menacing
Assault
Menacing
Menacing by stalking
Aggravated trespass
Children are not included in this order unless they are also victims of abuse.
How Long Do Restraining Orders Last?
Restraining orders are temporary, but depending on the type of protection order that is issued, they may last for years.
CPO: Up to five years from the issuing date, and may potentially be renewed for an additional five years.
TPO: Throughout the duration of the criminal case.
Criminal protection order: As long as the charge is pending.
If a CPO is ordered, you may be dealing with the restraining order's requirements for years.
What Happens if You Break a Restraining Order?
Once a restraining order is issued, you can be charged with a crime if the protected party claims that you violated the order. It can also cause issues with employment, housing and educational opportunities.
Violating a restraining order can have severe consequences.
First offense: The first violation is considered a first-degree misdemeanor. Penalties include a maximum of six months in jail and a $1,000 fine.
Second and subsequent violations: If you violate the order again or multiple times, the charge becomes a fifth-degree felony. Penalties include 6-12 months in prison and a $2,500 fine. If you violate the order while also committing a felony, you can be charged with a third-degree felony. Penalties include 1-5 years in prison and a $10,000 fine.
If you are convicted of violating a restraining order, the consequences can follow you for the rest of your life.
If you've been hit with a restraining order in Ohio, it's important to contact a lawyer right away to understand the terms of the order and potentially fight it.
If someone petitions the court to issue a restraining order against you, you will have the opportunity to defend yourself in a hearing. This hearing is crucial because it's possible that the injunction may be thrown out. If you don't show up or present a strong defense, the judge may finalize the order.
Having an attorney represent you throughout the process will help ensure the best outcome for these hearings.
FREQUENTLY ASKED QUESTIONS
How does a restraining order work in Ohio?
If a judge grants a restraining order (or protection order) then they are ordering the defendant to stay away from the alleged victim. This means that the defendant cannot enter the victim's home, place of work, or any other place they frequent. If the defendant violates this order, they risk being arrested.
Does a restraining order ruin your life?
A restraining order does not have to ruin your life! There is always a chance of getting the order dismissed, and even if that is not possible, it is unlikely that it will affect future employment or housing opportunities. That being said, violating a restraining order and having that arrest on your record, is more likely to impact future opportunities.
Can a restraining order be dismissed?
There are several reasons why a restraining order in Ohio might be dismissed. If the order was granted improperly, or if the order is no longer necessary, a judge has the ability to terminate the restraining order.
Cleveland, Ohio Domestic Violence Attorney Near You
Have you had a restraining order filed against you? If you need help navigating the complicated Ohio domestic violence laws, contact The Botnick Law Firm today for a free case evaluation. Call us now to get the help you deserve. An experienced Cleveland, Ohio restraining order lawyer can help get you through this. Contact us today for a FREE consultation.