Cleveland Criminal Defense Lawyer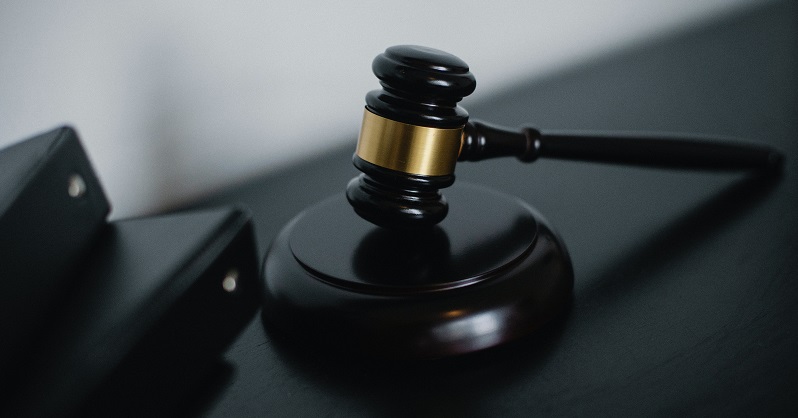 As your Cleveland criminal defense lawyer, we'll fight to help you achieve the best possible outcome for your felony or misdemeanor case. We'll prepare for trial, negotiate with prosecutors for a plea agreement, or present your case to a judge and jury.
Criminal charges are serious, and the severity depends on whether you're being charged with a felony or misdemeanor.
What's the Difference Between a Misdemeanor and a Felony? 
Ohio law classifies a misdemeanor as a criminal offense that can be punished by a fine of up to $1,000 and/or up to six months in jail. The penalties for a misdemeanor will vary depending on the type of misdemeanor you're facing:
Minor: $100 fine
Fourth-degree: $250 fine / 30 days in jail
Third-degree: $500 fine / 60 days in jail
Second-degree: $750 fine / 90 days in jail
First-degree: $1,000 fine / 180 days in jail
Felony convictions in Ohio have more serious consequences than a misdemeanor conviction, with the following punishments:
Fifth-degree: $2,500 fine / 6 – 12mo in prison
Fourth-degree: $5,000 fine / 18mo in prison
Third-degree: $10,000 fine / 9mo – 5 years in prison
Second-degree: $15,000 fine / 2 – 8 years in prison
First-degree: $20,000 fine / 3 – 11 years in prison
Murder and aggravated murder charges carry extreme sentences of 15 years to life and life with possibility of parole respectively.
Depending on the crime that you commit, you'll also face a variety of collateral consequences. In some cases, your criminal conviction will prevent you from voting. In other cases, you may be barred from practicing your profession, or even from owning a gun. You may even face deportation if you're not a U.S. citizen.
The charges will go on your permanent record, which may also make it difficult to get a job, receive security clearances, make you ineligible for federal aid, push your insurance rates high or require you to register as a sex offender.
Legal Defense from a Trusted Firm 
Our criminal defense attorney knows how to navigate Ohio's legal system to ensure that your constitutional rights are upheld. You don't have to, nor do you want to, take on a criminal charge without an expert by your side.
We handle a wide range of criminal cases, including but not limited to:
Traffic offenses: Traffic offenses, such as a DUI/OVI, reckless driving, or a hit-and-run, are some of the most common criminal charges in the state of Ohio. While these offenses may seem relatively minor, they can have serious consequences if convicted, including fines, jail time, loss of your driver's license, and more.
Property crimes: Property crimes involve property and may include charges for crimes such as burglary, theft, arson, or vandalism.
Violence: A violent crime can be severe and may include charges, such as homicide, aggravated assault, battery, domestic violence, aggravated assault with a deadly weapon, and aggravated battery.
Weapon charges: A weapons charge may include a variety of deadly weapons, including handguns, knives, or other objects that may be lethal.
We have the experience juveniles and adults need when facing misdemeanor or felony charges in Cleveland or across the state of Ohio.
Your case deserves the attention of an attorney that will use the law to protect your rights. We'll develop a defense strategy that offers the best chances of having charges dismissed, lowered, or changed to a lesser charge.
Defending Your Case with Trusted Defenses 
Your criminal charges are serious, but they only tell a small part of the story. We'll use the details surrounding your case to determine what the best course of action is for you.
A few of the defense arguments we may employ are:
Entrapment. The enticement, persuasion, or coercion of someone to commit a crime they wouldn't normally commit.
Mistake of Fact. A mistake, misunderstanding, or misperception of a situation, which would render the defendant innocent.
Mistake of Law. The defendant's understanding of the law was different from what the law actually stated.
Involuntary Intoxication. The defendant may have been under the influence of drugs or alcohol due to the actions of someone else when the crime was committed.
Coercion. The defendant was forced to commit the crime, either through direct threats or through manipulation of the defendant's emotions.
Insufficient Evidence. The evidence presented to the court is not enough to prove the defendant guilty, because it doesn't prove the defendant's guilt beyond a reasonable doubt.
Our Cleveland Criminal Defense Lawyer Has the Answers You Need
Having a criminal background can cause your life to be negatively impacted in several ways. A conviction of either a misdemeanor or a felony can impact your freedom as well as your finances, through incarceration, required probation, and court fines and fees. A felony conviction will appear on criminal background checks, impairing your ability to purchase firearms or to vote. It can also make it difficult for you to find a job or secure housing, as potential employers and landlords also have access to criminal background checks.
Let our Cleveland Criminal Defense Lawyer help you understand your legal options and provide answers to the questions you have about your case.
Contact us for a free case evaluation today.
Frequently Asked Questions
When should you hire a criminal defense attorney?
You should reach out to a criminal defense attorney as soon as possible. Whether you have already had charges filed against you, or if it has been made clear to you that there is an investigation under way, the sooner you can have a criminal defense attorney on your side, the better your chances at a favorable outcome in your case.
What does a criminal defense lawyer do?
A criminal defense lawyer (either a private lawyer or a public defender appointed by the court) is responsible for fighting for the rights of the accused. They will research and investigate the facts and evidence against their client, and work to find the best way to defend them against the charges.
Should I tell my lawyer the truth?
Always. In order for your criminal defense lawyer to fight for your rights, they need to know every detail of the truth surrounding the charges against you. Remember that client-attorney privilege exists and that the job of a defense attorney is to fight on your side.
Cleveland, Ohio Criminal Defense Attorney Near You
Facing criminal charges? Worried about what the criminal process will look like? If you are unsure of what to do next and need help navigating Ohio's laws, contact The Botnick Law Firm today for a free case evaluation.
Your future is at stake. Call us now to get the help you deserve. An experienced Cleveland criminal defense lawyer can help get you through this.
Contact us today for a FREE consultation.