Expungements in Ohio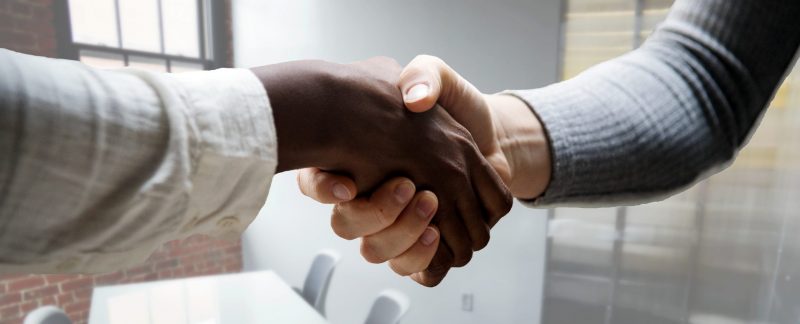 What You Need to Know About Expungements and Sealing Your Record in Ohio
When you're convicted of a crime in Ohio, it can haunt you long after you walk away from the criminal justice system. Unless you have your record expunged or sealed, "felon" or "convicted criminal" becomes your permanent description. People use it to define who you are. When employers, landlords, volunteer organizations, and anyone else sees it on an application, it gives them cause to reject you without further inquiry. A criminal designation often keeps you locked into non-professional jobs and poor living conditions. It allows everyone to judge you without even hearing your story.
Expungements in Ohio provide important relief. The process requires the courts to seal your criminal history from public access. In certain situations, the court orders the complete destruction of your criminal record. It's often a complicated process, but it can change your life and give you a second chance. When you work with expungement attorneys, you have a professional advocating on your behalf. Attorneys help you present a compelling case and increase your chances of a successful outcome.
How do Expungements in Ohio Work?
Ohio Revised Code, Chapter 2953, Appeals; Other Post-Conviction Remedies, defines and describes the formal expungement process. Under Ohio law, you may qualify to have your records either sealed or expunged.
Sealing of conviction record or bail forfeiture record, ORC 2953.32: When a court seals your records, it makes them inaccessible to public inquiries.
Expungement of certain convictions/crimes, ORC 2953.37 and ORC 2953.38: When a court expunges your criminal records, they destroy/eliminate them. Ohio expungement provisions provide relief for certain human trafficking victims' crimes (ORC 2953.38) and certain firearms convictions (ORC 2953.37.)
Crimes excluded from expungement consideration
Expungements in Ohio aren't automatic. You must qualify for expungement or sealing and then apply to initiate the process. Certain crimes and circumstances automatically eliminate you from consideration.
Convictions involving first and second-degree felonies
Convictions for certain crimes of violence
Convictions subject to a mandatory prison term
Certain felonies or first-degree misdemeanors when the victim was under age 16
Convictions involving voyeurism, public indecency, compelling prostitution, and other crimes when the victim was under 18 years old.
You must meet the waiting period guidelines
You don't qualify to have your expungement application heard until you pass the applicable waiting period. Timeframes vary depending on your conviction and your circumstances.
If you were charged with a crime but not convicted, you may apply immediately.
If your case resulted in a grand jury "no bill," you must wait two years.
You may apply one year after the court enters a misdemeanor crime bail forfeiture into the record.
You may apply one year after a final discharge of a misdemeanor.
You may apply three years after the final discharge of a felony conviction.
You may apply four years after final discharge if you are convicted of two felonies.
You may apply five years after the final discharge of three, four, or five felony convictions.
Expungements in Ohio involve a step-by-step process
In Ohio, the expungement process is often tedious. It requires input from a number of criminal justice professionals. The court addresses each application individually. If you have several cases for which you request expungement/sealing consideration, the court can address them simultaneously. Once you file your application, the court works through a multi-step process that addresses numerous issues.
Are you an eligible offender based on convictions, timing, etc.?
Do you have any outstanding fines or court costs from your case?
Do you have any criminal charges pending?
Have you been "…rehabilitated to the satisfaction of the court…"?
What are the benefits of sealing vs maintaining your records?
Has the prosecutor filed any objections to your expungement? If so, why?
If the court chooses to move forward with your application, they investigate you and your current circumstances.
State and county probation officers conduct an investigation and make inquiries about you.
If your conviction involved a Non-support of dependents crime, under ORC 2919.21, a probation officer reviews your current compliance. They contact the appropriate child support enforcement agency to determine if you are meeting your payment obligations.
Why Apply For Expungements in Ohio?
When the court seals your criminal record, it opens doors that are systematically closed to people with criminal convictions. An expungement helps decrease the sabotaging effect of Ohio's collateral sanctions. These are a series of Ohio laws and rules that restrict a former criminal's access to jobs, housing, and even civil rights.
"Wasted Assets," a report by the Ohio Justice and Policy Center, explains how Ohio Revised Codes include 1,100 collateral sanctions. More than 250 of these sanctions restrict access to certain jobs. Six-hundred sanctions restrict licensing, contracting, and other professional designations. Collateral sanctions perpetuate a perceived risk that effectively bars convicted criminals from one in four jobs in the State. Even when you are highly-educated and qualified, legal restrictions can prevent you from better-paying jobs and careers.
Contact an Ohio Expungement Attorney
If you're considering an expungement application, consult with an expungement attorney before you proceed. Expungements in Ohio are often complicated. You should never attempt to handle the process on your own. To maximize your potential for success and present your strongest case, you need a dedicated legal professional working on your behalf.
FREQUENTLY ASKED QUESTIONS
How long do you have to wait to get your record expunged in Ohio?
The general rule of thumb for expunging felony records in Ohio is that there must first be at least a 3-year waiting period before the process can begin. The three years start after the final date of discharge.
What crimes cannot be expunged in Ohio?
While many crimes can be expunged from a person's record in Ohio, there are certain crimes that, due to their nature, cannot be expunged. Some of these crimes include:
First or second-degree felonies
Violent crimes
DUI/OVI
Domestic violence
Sexual crimes
Many crimes involving a minor
Can a dismissed case be sealed?
If your case was dismissed, or if you were found not guilty on all charges you do have the ability to apply to get your records sealed.
If you were arrested but never charged, can the police report be sealed?
If you were named in a police report, whether you were arrested or not, and no case was ever filed with the court, you do have the ability to apply to get the police report sealed.
Cleveland, Ohio Criminal Defense Attorney Near You
Need help understanding expungements in Ohio? If you are unsure of what to do next and need help navigating the complicated Ohio criminal laws, contact The Botnick Law Firm today for a free case evaluation. Your future is at stake. Call us now to get the help you deserve. An experienced Cleveland expungement lawyer can help get you through this. Contact us today for a FREE consultation.