Cleveland PTSD Lawyer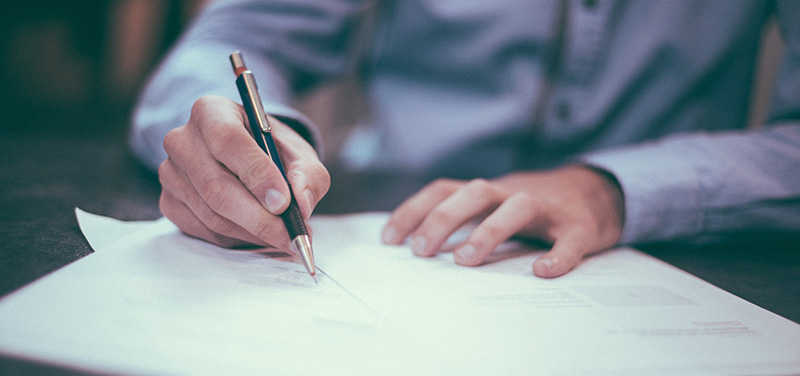 PTSD and Veterans' Defense
It is not uncommon for PTSD to be a contributing factor in a crime committed by a veteran. "A new VA study finds that Veterans with PTSD—compared to those without—are about 60% more likely than Veterans without PTSD to have justice-system involvement." Researchers haven't found a conclusive link but typically point to the theory that individuals that have experienced traumatic events that have produced negative effects have a higher propensity to commit a crime. Some medical professionals are encouraging further research into the connection between veteran's mental health conditions and criminal justice involvement. This will subsequently improve veteran's defense and veteran's treatment programs within the criminal justice system. The VA has found that many Veterans who fought in Iraq and Afghanistan, the Gulf War, and Vietnam have experienced PTSD at some point. Understanding this mental health disorder and its relation to the criminal justice system is a critical issue for the VA.
Veterans Trauma Court
In 2008, various U.S. agencies, Veteran advocacy groups, and community organizations convened to discuss ways to decrease veterans' involvement with the court system and provide them with the mental health treatment they need. As a result, the Veteran's Treatment Court was formed.
What is Veterans Trauma Court?
The goal of the Veteran's treatment court is to provide Veterans with treatment and tools for rehabilitation and adjusting to society rather than the traditional punitive measures. Each Veterans Treatment Court is a sub-part of the community's justice system but does typically form partnerships with the VA and other Veteran's organizations.
Why Does Veterans Trauma Court Exist?
A Veteran's Trauma Court exists to help veterans with treatment, therapy, and reintegration into society. It is modeled after drug courts. The goal is to help the Veteran and the greater society. The Veterans Trauma Court does not excuse the Veteran's crime, but rather addresses the reasons for the crime so the veteran does not have repeated criminal behavior. "Often, veterans treatment courts have a more stringent probationary period than traditional courts. These probationary periods often include random drug and alcohol testing, and veterans who fail to abide by the terms of probation are diverted to a regular court docket."
Who is eligible for Veterans Trauma Court?
The court system will use evidence, screening, and assessments to determine whether the veteran should be referred to the Veterans Trauma Court. Various individuals can refer the veteran to Veterans Trauma court including probation officers, public defenders, the veteran's defense lawyer, judges, or a Veterans' Outreach Specialist (VJO). VJO specialists are "responsible for direct outreach, assessment, and case management for justice-involved veterans in local courts and jails and liaison with local justice system partners."
Once a Veteran qualifies for Veterans Treatment Court, her or she will participate in a court-supervised treatment plan with a court-appointed team of the specialist whose goal is to help the veteran navigate the court system and get the help they need. All parties involved will collaborate to assist the Veteran with acquiring resources from federal organizations and other organizations that can offer help and support. If a Veteran successfully completes his or her treatment plan, he or she may avoid jail or prison time or have charges dismissed.
Are Veterans Trauma Courts Successful?
Studies have found Veterans Trauma Courts to be highly successful. An Ohio study concluded that the tendency of the convicted Veteran to re-offend was only 10%. Studies have also found success in moving Veterans to stable housing and enrolling the Veteran in school or training programs.
Are there Veterans Trauma Courts in Ohio?
Ohio currently has 28 Veterans Trauma Courts with more continuously being added. Ohio has also passed a law requiring every judge to view a defendant Veteran's military background and consider the implication on whether it should be a mitigating factor in sentencing. "This new statute helps to raise the court's awareness that military background can be considered."
What are a Veteran's Next Steps after Being Charged with a Crime?
If you are a veteran and are involved in a criminal matter, it is important to work with an attorney that is experienced with veterans issues and the Veterans Trauma Court. Working with an attorney is crucial to get into Veterans Trauma Court and create the best defense.
Your future is at stake. Call us now to get the help you deserve. An experienced Cleveland PTSD lawyer can help get you through this.
Contact us today for a FREE consultation.
FREQUENTLY ASKED QUESTIONS
What are common signs of PTSD?
There are many possible signs that someone might be suffering from Post Traumatic Stress Disorder. Some of the most common include:
Intrusive memories
Avoidance
Negative thinking
Emotional numbness
Changes in emotional reactions
Overwhelming guilt or shame
Self-destructive behavior
Is PTSD an excuse for criminal behavior?
PTSD is not considered an excuse for criminal behavior, but if someone who suffers from PTSD commits a crime, this medical diagnosis is often an important factor during a court hearing, as well as when determining any jail time or other sentence.
What happens if I violate the terms of Veterans Trauma Court?
If you break any of the terms of Veterans Trauma Court you run the risk of being removed from the program and returned to the regular court system.