Cleveland Weapons Charges Lawyer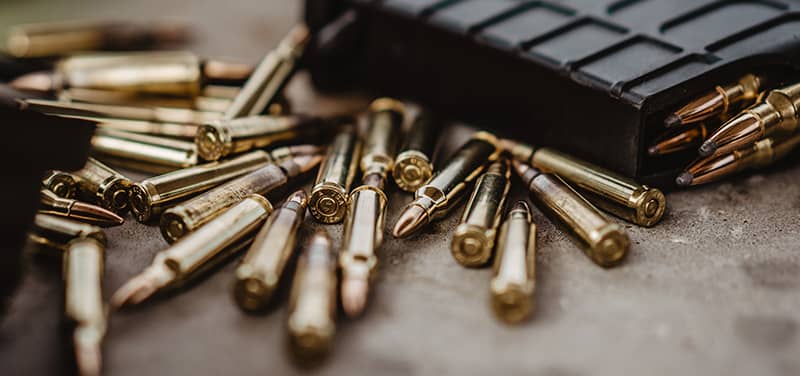 Do You Need a Cleveland Weapons Charges Lawyer?
While the Second Amendment of the U.S. Constitution grants all adults in the U.S. the right to keep and bear arms, individuals in Ohio can face criminal charges for having or using a firearm in some circumstances. If you have been accused of a weapons charge, our Cleveland weapons charges lawyer can provide you with guidance and can help protect your rights throughout the legal process.
What Are Weapons Charges in Ohio?
In Ohio, anyone can purchase a firearm from a retail store provided they are over 18 for a rifle or shotgun and over 21 for a handgun; they are an Ohio resident or employed by an Ohio-based company; consent to a background check; and do not have a "disability" such as a felony record, drug or alcohol addiction, or mental incompetence that would preclude them from owning a firearm. There are several instances when having a gun, buying it, using it, or carrying it improperly can result in a misdemeanor crime resulting in jail time and fees, or a felony in State or Federal Court, which can result in prison time, fines, fees, as well as loss of the right to own a gun or to vote.
Some of the more common weapons charges in Cleveland include:
Carrying concealed weapons without a permit to do so. This can be a felony if the concealed weapon is present when the individual is stopped by a police officer and either fails to keep his or her hands where the officer can see them as he or she approaches or attempts to make contact at any time with the gun while the officer is present.
Carrying a loaded firearm into an establishment that holds a beer or liquor license.
Possessing a firearm or an object that looks like a firearm on a school campus or in a school zone.
Possessing a firearm in a courthouse or other prohibited areas, such as airports, polling places, and private properties where firearms are forbidden.
Falsifying a concealed handgun permit, or possessing a concealed handgun with an expired or revoked permit.
Having a firearm as a fugitive from justice, as a previously convicted felon, as an individual addicted to drugs or alcohol, or who is found to be mentally incompetent.
Possessing a weapon while under detention.
Firing a weapon while intoxicated.
Discharging a weapon at a residence or in a school zone with the intent to cause harm or panic.
Illegally manufacturing explosives.
Unlawful transaction of a firearm, unlawful possession by someone underage, or unlawful sale of a firearm to a minor, or possessing a defaced firearm that has had the name of the manufacturer, model, or serial number removed or changed illegally.
Possible Defenses to Cleveland Weapons Charges
There are many potential defenses to weapons charges in Cleveland. Your attorney will carefully research the details of your case in order to determine if the following arguments can be made:
Your weapon was used in defense of yourself or your property.
You have been falsely accused and did not commit a weapons offense.
The firearm in question was purchased by or in the possession of another person.
The item in question is not legally defined as a weapon.
There is a lack of evidence to prove that you committed the offense or the evidence was obtained by an illegal search and seizure.
You had no intent to harm someone with the weapon.
You have a valid Ohio concealed handgun license.
How Can a Cleveland Weapons Charges Lawyer Help Me?
In addition to looking for defenses in your case that can result in a reduction or even a dismissal of charges, your attorney will also ensure that your rights are protected during the entire criminal process. If there are no civil rights violations or defenses that will result in a dismissal of your case, your attorney will work on your behalf to prove your innocence or to negotiate a plea bargain that can result in lesser consequences.
Our Cleveland Weapons Charges Lawyer Has the Answers You Need
Having a criminal background for a weapons charge can cause your life to be negatively impacted in several ways. A conviction of either a misdemeanor or a felony can impact your freedom as well as your finances, through incarceration, required probation, and court fines and fees. A felony conviction will appear on criminal background checks, impairing your ability to purchase firearms or to vote. It can also make it difficult for you to find a job or secure housing, as potential employers and landlords also have access to criminal background checks.
Let our Cleveland weapons charges lawyer help you understand your legal options and provide answers to the questions you have about your case. Contact us for a free case evaluation today.
FREQUENTLY ASKED QUESTIONS
Is a gun charge a violent crime?
Being charged with possession of a gun is not generally a violent crime. If someone were to threaten someone with a gun or even go so far as to pull the trigger, then that would be considered violent.
What are serious weapons charges?
Any weapons charge has the potential to have a serious impact on your criminal record. The most serious charges include firearms trafficking and violent crimes involving weapons.
Is carrying a concealed weapon a felony in Ohio?
In the State of Ohio, carrying a concealed weapon can either be a misdemeanor or a felony, depending on the particular circumstances. If you do not have a license, you could be charged with a misdemeanor. If the gun was loaded or if there was ammunition found within reach, you could be charged with a felony.
Cleveland, Ohio Weapons Charges Attorney Near You
Facing weapons charges? Worried about what the criminal process will look like? If you are unsure of what to do next and need help navigating the Ohio weapons laws, contact The Botnick Law Firm today for a free case evaluation.
Your future is at stake. Call us now to get the help you deserve. An experienced Cleveland weapons charges lawyer can help get you through this.
Contact us today for a FREE consultation.