Cleveland Theft Lawyer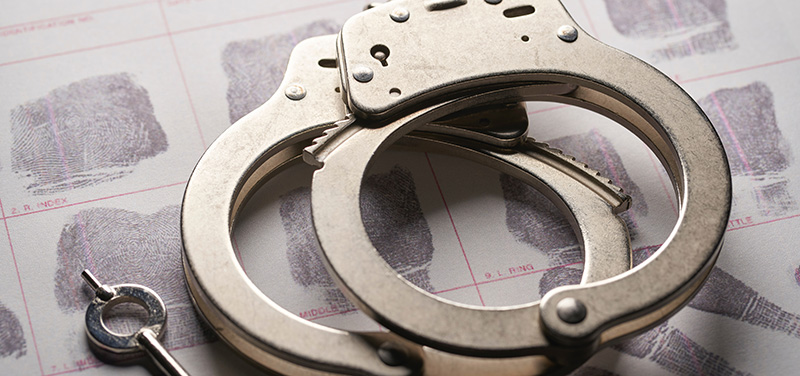 If you have been accused of taking, acquiring, or exerting control over someone else's property, you could be facing serious consequences if you are convicted of theft. A Cleveland theft lawyer understands the risks to your rights and your freedoms that come with this type of charge. Read on for more information about theft convictions in Ohio and how a lawyer can help with your case.
Theft Offenses in Ohio
There are several offenses that fall under the general category of theft, including:
Theft
Ohio Revised Statute 2913.02 states that "no person, with purpose to deprive the owner of property or services, shall knowingly obtain or exert control over either the property or services" without the consent of the owner or a person authorized to give consent or that is beyond the scope of the express or implied consent of one of these persons, or if the control was exerted through deception or by threat.
Grand Theft vs Petty Theft
The difference between grand and petty theft is simply the value of the items that were stolen. If the total value is under $1,000 then it is considered petty theft (which is a misdemeanor). If the total value is over $1,000 then the person will be charged with grand theft (which is a felony).
Burglary
This offense occurs when you enter someone else's home or business without permission and with the intent to commit another crime such as theft or assault.
Robbery
This offense occurs when you exert control over someone else's property through the use of a weapon or the threat of a weapon.
Fraud
Fraud is knowingly obtaining some benefit for yourself or knowingly causing harm to someone else through deception.
Forgery
This offense occurs when someone knowingly, and to benefit themselves, forges the writing of another person without their consent.
Receiving stolen property
Ohio's laws prohibit individuals of receiving, keeping, or disposing of someone else's property if there is reason to believe that the property was acquired through theft.
There are several more crimes on the books in Ohio, covering different types of theft such as unauthorized use of a vehicle or unauthorized use of computer, telecommunications property. There are also more well-known charges, such as shoplifting, which occurs when an individual takes something from a retail store without paying for it.
The Penalties for Theft
The severity of the charge against you and the penalties it carries depends largely on the value of the items (goods, services, and/or property) you took. For example:
Theft of items between $1,000 to $7,500 is a fifth-degree felony and carries a jail sentence of up to a year.
If you're convicted of the theft of items valued at $7,500 to $149,000, it is a fourth-degree felony with a jail term of up to 18 months. You will also be expected to pay fines and restitution.
If you're convicted of theft of items valued at $150,000 to $749,000, it is a third-degree felony, carrying a penalty of incarceration in prison for up to five years.
Stealing items valued between $750,000 to $1,500,000 will produce a period of incarceration lasting up to eight years. This is a second-degree felony conviction.
Theft of items valued at over $1.5 million will result in a first-degree felony charge, carrying a prison term of up to 10 years.
Other consequences of a theft conviction include a felony that will appear on a basic background check that can prevent you from obtaining employment, going to college, or getting hired for a job. You also can expect stiff financial consequences, as well as community service requirements. Depending on the facts of your case, you can be prevented from owning or purchasing a firearm or prohibited from working in specific fields with a felony conviction.
How a Cleveland Theft Lawyer Can Help
Any level of felony charge will result in serious consequences and deserve aggressive attorney representation. Your criminal defense attorney will carefully evaluate your case for opportunities for dismissal, such as a lack of evidence or an improper arrest procedure that violated your civil rights. If there is not just cause to have the case dismissed, your lawyer will discuss with you the pros and cons of your other options. Those options include:
A plea deal
A plea deal is the product of negotiations between your attorney and the prosecutor. The plea deal generally allows you to plead guilty to a reduced charge. By reducing the charge to a lower level felony or even a misdemeanor, you will likely face less severe consequences and there will be fewer impacts on your background check that prevent you from moving on from the conviction.
A not guilty plea
If you want to plead not guilty to the crime and take your chances in court, your attorney will work to develop the strongest case possible on your behalf. The burden of proof is on the prosecution and your attorney will look both for opportunities to show that there is an alternative explanation for the facts of the case as well as continued opportunities for dismissal or a later appeal through evidence that proves your innocence.
First-time offenders
In Ohio, some first offenders may be eligible for a diversion program. This is an alternative to prosecution for people who have been charged with a misdemeanor and have had no prior criminal convictions (in any state). An experienced criminal defense attorney will be able to help qualified individuals pursue this path. If someone successfully completes the first-time offender program, they will also have the possibility of having the charges expunged from their record.
FREQUENTLY ASKED QUESTIONS
Will I go to jail for felony theft?
For felony theft charges in Ohio, jail time is almost always a resulting penalty. Depending on the severity of the charges, jail time could range from 6 months to 10 years.
How much theft is a felony in Ohio?
In Ohio, felony charges for theft usually occur when the value of the stolen goods, services, and/or property exceeds $1,000. The charges can range from fifth-degree to first-degree and will depend on the total value of the stolen items.
How much money do you have to steal for it to be grand theft?
Grand theft is a much more serious crime than petty theft. Generally, grand theft is when goods, services, and/or property valuing around $1,000 or more are taken from an individual. The theft of cars and animals is generally considered grand theft regardless of the value.
Cleveland, Ohio Theft Attorney Near You
Facing theft charges? Worried about what the criminal process will look like? If you are unsure of what to do next and need help navigating the Ohio theft laws, contact The Botnick Law Firm today for a free case evaluation.
Your future is at stake. Call us now to get the help you deserve. An experienced Cleveland theft lawyer can help get you through this.
Contact us today for a FREE consultation.