Cleveland Misdemeanor Lawyer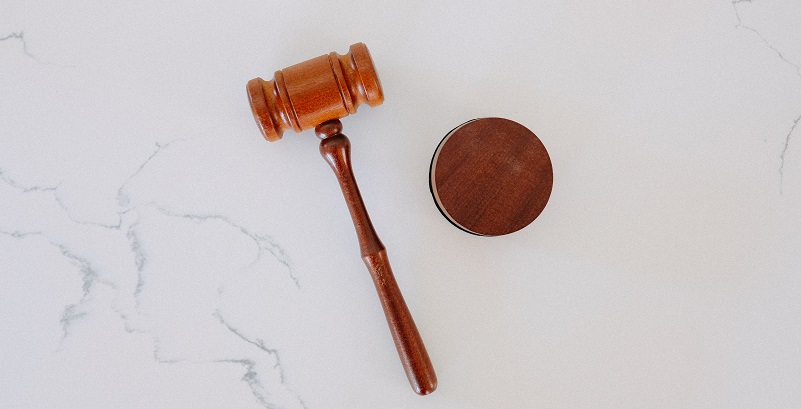 While misdemeanors are commonly referred to as "minor" crimes resulting in little damage or harm to others, being convicted of a misdemeanor charge can create serious consequences, including incarceration, hefty fines, and the appearance of your crime on background checks. A Cleveland misdemeanor lawyer can assist you in preventing the damage that can result from a misdemeanor conviction.
What is a Misdemeanor in Ohio?
In Ohio, crimes are categorized as misdemeanors or felonies. Crimes that result in serious physical or financial harm to others — such as murder, assault, robbery, or rape — are generally considered to be felonies and often carry stiffer financial penalties as well as longer periods of incarceration. Misdemeanor crimes generally are considered to be less harmful to others than felonies are. However, being convicted of certain misdemeanor crimes such as domestic violence or drug possession can prevent you from having certain freedoms, such as the ability to purchase firearms. Other misdemeanor convictions for crimes such as reckless driving can remain on your driving record for years and prevent you from obtaining a CDL or getting hired for a job in which you are required to drive as part of your employment.
In Ohio, there are five classes of misdemeanors, with first-degree misdemeanors providing the most serious consequences. The classes and consequences of misdemeanors in Ohio are as follows:
First Degree: Punishable by up to 180 days in jail and up to $1,000 in fines.
Second Degree: Punishable by up to 90 days in jail and up to $750 in fines.
Third Degree: Punishable by up to 60 days in jail and a maximum fine of $500.
Fourth Degree: Punishable by up to 30 days in jail and a fine of as much as $250.
Minor Misdemeanors: No jail time, but a fine of up to $150.
Examples of Misdemeanor Crimes
Some types of misdemeanor crimes that individuals can be charged with in Cleveland include:
Assault, which can be a first-degree misdemeanor or a felony.
Domestic violence. Depending on the circumstances of the case, this charge can range anywhere from a fourth-degree misdemeanor to a felony. Generally, a domestic violence charge is only considered a misdemeanor if it involves threats. If the case involves physical harm to another person, it is usually upgraded to a felony.
Charges relating to the cultivation of marijuana or illegal drug possession. These charges can also vary widely in range, depending on the circumstances of your case.
Petty theft (shoplifting), which is a misdemeanor with the severity level dependent on the value of the items stolen. If more than $5,000 worth of items were taken, the charge becomes a felony.
Disorderly conduct.
Abuse of a corpse.
Possession of a fake, suspended, or revoked concealed carry permit.
Obstructing official business.
Reckless driving, which can also be a felony depending on whether the reckless driving caused injury to others.
Operating a vehicle under the influence of alcohol or drugs.
Criminal mischief.
Criminal trespass.
How Can a Cleveland Misdemeanor Lawyer Help You?
Being charged with a misdemeanor can have major consequences on your life, including difficulty securing employment, entering college, renting a house, and purchasing firearms. Additionally, conviction of the crime will result in financial penalties and can even result in jail time. The severity level of the misdemeanor you have been charged with and the sentence you receive upon conviction is also dependent on whether you have been charged with similar crimes in the past. A Cleveland misdemeanor lawyer will provide services focused on eliminating or minimizing the impacts that a conviction will cause for you. Some of these services include:
A thorough review of how you were investigated and charged. If your attorney discovers that an improper procedure was used during the course of the government's investigation of you, there is an opportunity to seek dismissal of the case or suppression of evidence that was improperly obtained.
The ability to negotiate a plea bargain with the prosecutor in order to reduce the charge against you and minimize the penalties you face. While individuals are permitted to enter into a plea bargain with a prosecutor without the assistance of legal counsel, this is not recommended as the prosecutor is not concerned with your best interests but in resolving the case and ensuring a conviction. An experienced attorney can protect your rights and best interests during this process.
The collection and organization of evidence and witness testimony that can be used to defend you against the accusations you face.
Protect your right to answer to the charges if you are an immigrant without the risk of deportation.
Don't let the conviction of a minor crime cause major disruptions in your life. For more information about misdemeanors in Ohio, contact a Cleveland misdemeanor lawyer for a free case evaluation.
Our Cleveland Misdemeanor Lawyer Has the Answers You Need
Having a criminal background can cause your life to be negatively impacted in several ways. A conviction of a misdemeanor can impact your freedom as well as your finances, through incarceration, required probation, and court fines and fees. It can also make it difficult for you to find a job or secure housing, as potential employers and landlords also have access to criminal background checks.
Let our Cleveland Misdemeanor lawyer help you understand your legal options and provide answers to the questions you have about your case.
Contact us for a free case evaluation today.
Frequently Asked Questions
Does a misdemeanor ruin your life?
No, a misdemeanor does not ruin your life. That being said, there are still penalties and repercussions involved when someone is convicted of a misdemeanor. In order to have the best possible outcome in your misdemeanor case, you should reach out to a criminal defense attorney as soon as possible once charges have been filed against you.
What is the most common misdemeanor?
Some of the most common misdemeanors in Ohio include:
Reckless driving
Trespassing
Disorderly conduct
Do employers ask about misdemeanors?
Whether or not an employer will ask about misdemeanors depends on the employer and the role they are hiring for. Some employers only look at felonies, but some might look at misdemeanors as well. Generally, minor misdemeanors (particularly anything non-violent), will not have much of an impact on job prospects, but more serious misdemeanors could.
Cleveland, Ohio Misdemeanor Attorney Near You
Facing misdemeanor charges? Worried about what the criminal process will look like? If you are unsure of what to do next and need help navigating Ohio's laws, contact The Botnick Law Firm today for a free case evaluation.
Your future is at stake. Call us now to get the help you deserve. An experienced Cleveland misdemeanor lawyer can help get you through this.
Contact us today for a FREE consultation.