Ohio Domestic Violence Attorney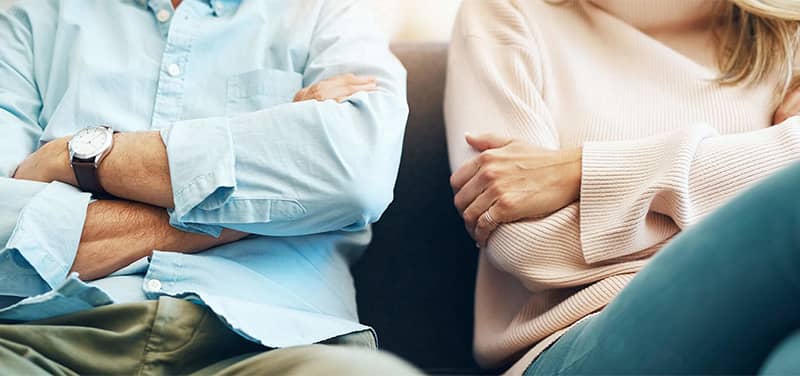 If You Have Been Arrested Or Charged With Domestic Violence Mr. Botnick Will Do Everything In His Power To Keep You Out Of Jail…With A Clean Record
Domestic violence accusations can be life-changing events for EVERYONE involved. Entire families can be torn apart when a loved one is charged with creating an abusive situation. The accused abusers are oftentimes kept from their loved ones, struggling through the legal process alone trying to explain their side of the story, while their loved ones are left feeling scared, anxious, and uncertain about how the family can survive during the ordeal.

If you've been accused or charged with domestic violence or any other criminal charge in Ohio, it can have catastrophic impacts on your family life, your career, and ultimately your freedom. The Botnick Law Firm is focused on helping you fight these charges to defend your rights and liberties. Expert negotiator, Mr. Botnick will work hard to get you the BEST verdict for your future.
What Ohio domestic violence situations can result in charges?
Domestic Violence does not necessarily involve physical violence, there are many situations that result in charges. When a partner or ex-partner feels threatened or endangered by another's behavior, they may feel inclined to pursue domestic violence charges against them. Once law enforcement becomes involved, these charges are taken VERY SERIOUSLY. Your lives and your relationships will be thoroughly investigated, examined closely for any "red flags" that could have led to domestic violence. Here are some situations that have commonly triggered a victim to pursue charges:
Stalking – A past or present spouse is repeatedly followed, monitored, watched, or harassed to the point of feeling uncomfortable. This can even result from repeatedly texting, emailing, and calling.
Damaging Property – If there is any property damage, whether the property is owned by the accused or not, any destruction of property can be alarming and cause a partner to feel threatened.
Restricting Communications – Limiting a spouse's ability to speak to family or friends, not allowing them to leave the house, restricting access to phones and the internet can all feel like threatening behavior.
Physical Altercations – Any sort of unwanted physical contact, regardless of whether an injury is caused, could lead to charges.
Self-Harm – Threatening to harm oneself to a spouse, ex-spouse, family member, or partner.
Sharing Personal Information – Distributing information like private text messages or photos could be detrimental to one's image.
What to do if you are involved in a domestic violence situation
In the moment, domestic violence can be an intense, high adrenaline altercation that leaves each spouse traumatized — If you are seriously injured or in danger contact your local authorities immediately. Whether you are the one being accused or the victim, if you have injuries seek medical attention immediately.

Once you're in a safe area and your injuries have been properly treated, your next step should be to call a top-rated criminal defense attorney. You need an experienced domestic violence attorney that will work hard to get you the BEST verdict for your future, so you can focus on getting yourself and your family back to normal. Contact us today for help defending your rights and freedoms.
Frequently Asked Questions
How serious are domestic violence charges in Ohio?
Charges can be devastating for those accused of domestic violence crimes. Your entire life becomes exposed to the courts, only to be combed through for evidence of violent behaviors. They will take into consideration things like your history, and the injuries sustained, if any. Once charged, it can impact your relationships, your career, and can even result in jail time.
How long do domestic violence charges show up on your criminal record?
With the right legal representation, you can win your case and have your charges dropped, and sealed. If you are convicted, depending on the severity those charges may show up on your criminal record for the rest of your life. Once your fines are paid and any jail time is served, there are determined waiting periods in Ohio before you may pursue expungement.
What is the domestic violence law in Ohio?
Under Ohio law, domestic violence charges can be pursued by family or household members that have been harmed or threatened. This includes spouses or romantic partners, exes, children, parents, and extended family members. Ohio courts also state that incidents with close relatives of a spouse or ex-spouse may also fall under the domestic violence law. If convicted, depending on the situation you could be facing either a misdemeanor or a felony with fines and jail time.
Get Help From An Experienced Ohio Domestic Violence Attorney
Contact an expert law firm with years of experience defending the criminally accused throughout Cleveland and across Northeastern Ohio. Work with an attorney who will do everything in their power to keep you out of jail, with a clean record. If you've been accused of domestic violence — Contact Mr. Botnick as soon as possible to begin building a strong case to help save your employment, your family, and YOUR life. Schedule your consultation today.
TOP-RATED OHIO DOMESTIC VIOLENCE ATTORNEY
Your choice of criminal defense attorney can be a life-changing decision. You need Ohio domestic violence attorney Robert Botnick with you in court to get you the BEST possible outcome for your case. The Botnick Law Firm is ready to FIGHT for clients facing domestic violence charges or any other criminal charges.
Quality Representation · Rewarding Results
Get The BEST Verdict For Your Future
Keep A CLEAN Criminal Record
Stay Out of Jail
100% Confidential Consultation
Our #1 goal is to protect the rights and liberties of the criminally accused. If you are involved in an Ohio domestic violence charge contact our office as soon as it is safe to do so. Mr.Botnick will help get you the best possible results for your case — Book a consultation today for assistance building your domestic violence defense.