DUI Checkpoint in Ohio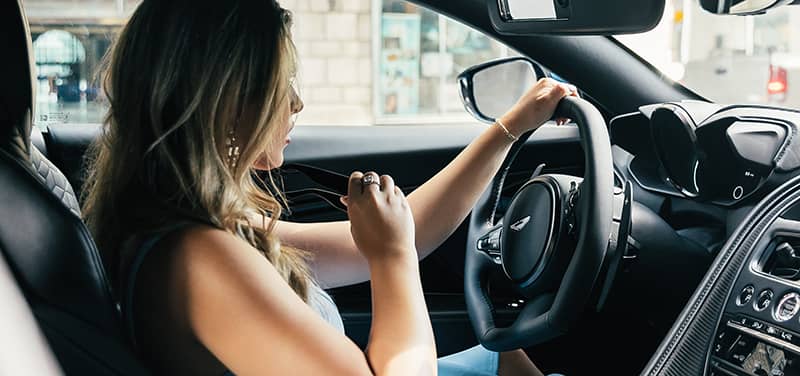 In Ohio, a DUI or OVI offense refers to Operating a Vehicle under the Influence of Alcohol and/or Drugs. The Ohio Supreme Court has ruled that DUI checkpoints are legal. Investigations show that in Ohio, vehicle checkpoints primarily issue citations for suspended licenses, but also cover more serious offenses including driving under the influence. "Sobriety checkpoints are used to complement enforcement efforts in reducing alcohol-related crash fatalities and injuries. The principal benefit of a sobriety checkpoint is the deterrent effect on potentially impaired drivers," said Trooper Brad Sellers of the Ohio Highway Patrol. "By raising awareness of checkpoints [media coverage] the perceived risk of arrest increases and also provides another opportunity to educate people on the dangers of impaired driving. Using a mix of all three components is key to further reducing fatalities. Just last year, a third of all traffic fatalities involved an impaired driver."
Constitutionality of Vehicle and DUI Checkpoints
In 1990, the U.S. Supreme Court in Michigan Department of State Police v. Sitz, decided DUI checkpoints do not violate a person's Fourth Amendment protection from unreasonable searches and seizures. The Supreme Court provided guidelines for states to apply during these checkpoints. The motorist should only be detained for a minimal length of time. The court determined that for the DUI checkpoint to be constitutional, the court must balance the following factors:
Is there a government interest, for example preventing drunk driving accidents?
Does the checkpoint advance the state interest, have proper guidelines, and limit police discretion to select what vehicles to stop?
Is the intrusion on the motorist slight?
What To Expect During an OVI Checkpoint
You should not be arrested for avoiding a DUI Checkpoint.
Often the checkpoint will be visible by orange cones and uniformed officers directing traffic.
The officer will approach the driver and evaluate for signs of impairment and either release the vehicle or divert the vehicle to a screening area.
If you are stopped at a DUI Checkpoint, the officials will administer a field sobriety test including an Alcohol Exam, One-Legged Stand, and Walk and Turn.
If you fail one of these tests, the officer has probable cause that you have broken the law and may arrest you.
If you are arrested, you may be taken to a screening area for additional testing. You do not need to answer the officer's questions.
Answering Questions from Officers
You must answer questions related to identification, insurance, and vehicle registration. You are not required to answer additional officer questions.
You should stay calm, remain polite, and be respectful during your interaction with officers.
You should not make a movement to reach for items that will put the officers on alert.
You may contact your attorney.
You may refuse a vehicle search.
Do not volunteer additional information or make incriminating statements.
Declining an OVI or DUI Checkpoint Sobriety Test
The consequences of Declining an OVI or DUI sobriety test depends on prior offenses.
No Prior Conviction: Ohio Revised Code 4511.192 (Advice to OVI arrestee) states "If you refuse to take any chemical test required by law, your Ohio driving privileges will be suspended immediately, and you will have to pay a fee to have the privileges reinstated."
With Prior Convictions: Ohio Revised Code 4511.192 (Advice to OVI arrestee) states "If you have a prior conviction of OVI, OVUAC, or operating a vehicle while under the influence of a listed controlled substance or a listed metabolite of a controlled substance under state or municipal law within the preceding twenty years, you now are under arrest for state OVI, and, if you refuse to take a chemical test, you will face increased penalties if you subsequently are convicted of the state OVI."
Locations for OVI and DUI Checkpoints
Police Department supervisors and/or an OVI Task Force will announce the location, time, and duration of a checkpoint. They should also provide advance warnings to the approaching motorist with signs, flares, and/ or other indications to warn of the stop and demonstrate its official nature as a police checkpoint. The notice will also show the public interest as a reason for the checkpoint. An example would be the following announcement from the City of Dayton Police Department.
The Ohio Policy Number OSP-200.21 delineates guidelines for roadside sobriety checkpoints pertaining to the location and timing for the checkpoint. The guidelines state that the checkpoint must have a "significant history of alcohol-related crashes and impaired driving violations" and "the time of day of the checkpoint must parallel the peak periods of alcohol crash involvement.
Getting Help After OVI or DUI Checkpoint
As you can see, there are numerous considerations when it comes to OVI or DUI checkpoints. If you think you have been part of an unconstitutional checkpoint, or a checkpoint which was not reasonable, you should discuss the case with an attorney experienced with DUI vehicle checkpoints in Ohio. Additionally, if you faced an OVI or DUI checkpoint that resulted in a conviction, you should speak with an attorney experienced with OVI and DUI convictions.
FREQUENTLY ASKED QUESTIONS
What are your rights at a DUI checkpoint in Ohio?
If you are stopped at a DUI checkpoint in Ohio, remain calm. You have the right to remain silent, but be sure to always be polite when responding to an officer's questions. Be sure to provide ID and insurance when prompted. You do not have to consent to a field sobriety test, but there may be implications to denying the test.
Can you turn around if you see a DUI checkpoint?
Yes, if you are able to make a legal turn before you reach the DUI checkpoint, you are well within your rights to do so. If you make an illegal maneuver, however, this will give the police officers reason to pull you over and may indicate to them that you have been driving while intoxicated.
Are sobriety checkpoints legal in Ohio?
Yes, sobriety checkpoints have been deemed legal in Ohio. In order to be legal, however, police need to adhere to strict rules and must also announce the checkpoints ahead of time.
Cleveland, Ohio DUI and OVI Attorney Near You
Stopped at a DUI checkpoint in Ohio? If you are unsure of what to do next and need help navigating the complicated Ohio OVI and DUI laws, contact The Botnick Law Firm today for a free case evaluation. You may be able to keep your license. Call us now to get the help you deserve. An experienced Cleveland DUI lawyer can help get you through this. Contact us today for a FREE consultation.