Ohio DUI And OVI Defense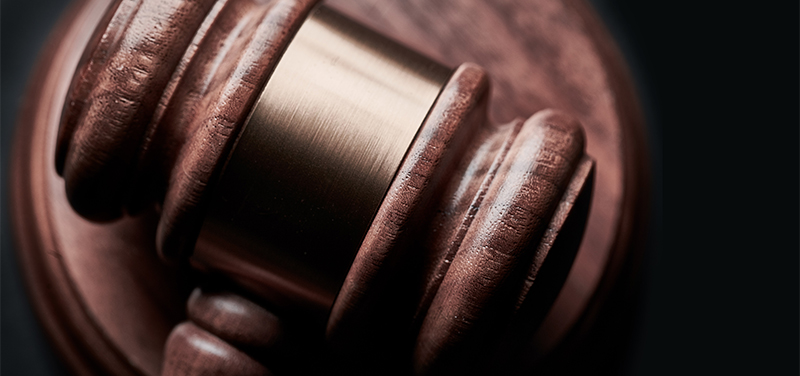 If you have been arrested on DUI or OVI charges in Ohio, it is essential that you seek DUI defense immediately. These are significant charges that need to be taken seriously. If you have already taken a breath, blood, or urine test and your results were over the .08 Ohio legal limit, there are still a number of ways that you can fight the charges. However, working with an experienced DUI lawyer will be your best bet in getting your charges dropped.
OHIO DUI AND OVI DEFENSE
While the justice system is intended to maintain law and order, the system is not infallible. There is always a chance of improper procedure or simple human error that can derail the true intentions of the justice system. If you have been unfairly charged with an Ohio DUI or OVI, this should not be taken lightly. There is simply too much at stake when dealing with this charge. You need to know your rights and work with experienced lawyers who can provide the defense to get your charges reduced or even dismissed.
The following are some potential OVI and DUI defense reasons that may be used to get your charges dropped or reduced.
Failure to Read Miranda Rights after Arrest
The legal system in the United States protects you from having to answer law enforcement questions that could compromise your legal defense through self-incrimination. If an officer questions you before reading you your Miranda rights first, any answers you gave may be inadmissible in a court of law.
An Unlawful Stop by Law Enforcement Officers
The Fourth Amendment in the United States Constitution protects all individuals from unreasonable searches and seizures. If an officer pulls you over without probable cause, this can be used as an oversight in your defense strategy.
Driver Did Not Have Physical Control of the Vehicle
An Ohio police officer does not have to prove the driving aspect of a DUI. Under Ohio law, the state only needs to prove that a citizen had actual physical control of the car while under the influence. Having the keys in your hands and sitting in the passenger seat can still place you in the category of having physical control of a vehicle while under the influence. However, an experienced DUI attorney will be able to help make against not having physical control of a vehicle if you were not driving at the time of the arrest.
Weaknesses in Blood, Breath, or Urine Testing or Field Sobriety Tests
An experienced DUI attorney will also be able to help make the case against any potential weaknesses in the findings of field sobriety tests. Some common errors in blood, breath, or urine tests are contamination of the samples, lack of sample refrigeration, improperly calibrated machinery, and failure to properly document evidence. Any errors can be used to your advantage in developing a favorable motion for your case.
PROCEDURES TO FOLLOW DURING A DUI OR OVI STOP
If you ever stopped by the police on suspicion of driving under the influence or operating a vehicle impaired, there are certain steps you need to take to avoid further charges or complications.
Always demonstrate compliance when being pulled over. For your safety, it is essential to cooperate with officers even when you believe you have done nothing to warrant being pulled over.
Avoid Volunteering Information
If you are pulled over by an officer, avoid volunteering any information that would have the potential of incriminating you.
You are never required to take roadside tests. However, if an officer asks you to get out of your vehicle, you must comply.
SHOULD I HIRE AN OHIO DUI DEFENSE LAWYER?
It will always in your best interest to obtain legal counsel upon being charged with an Ohio DUI or OVI. Working with an experienced lawyer will help you to avoid unfair incarceration. Each case is different, and only an experienced DUI defense lawyer will have the knowledge to help you reach the best possible outcome for your specific situation.
HERE IS WHAT YOU NEED TO KNOW ABOUT POSSIBLE OHIO DUI (OVI) DEFENSE OPTIONS
If you're confused about the difference between an Ohio DUI and OVI charge, you're not alone. However, the simple answer is that there is very little difference between the two. Even though they are different acronyms, both refer to operating a vehicle while under the influence of alcohol or drugs. In Ohio, you will most likely be charged with an OVI, rather than a DUI, if you were found sitting in a vehicle while under the influence with the keys in your possession. An experienced DUI defense lawyer will be able to help you further understand the small differences between these charges.
Frequently Asked Questions
Does getting a DUI ruin your life?
No, a DUI or OVI does not have to ruin your life. It is important to remember that getting charged with a DUI or OVI is not the end of the road. Hiring an experienced attorney will give you the best possible chance at a favorable outcome. If they can get the charges dismissed as is sometimes the case, you won't even have a DUI or OVI on your record at all.
Why would a DUI be dismissed?
There are numerous reasons why a DUI might get dismissed. Generally, if a DUI or OVI is dismissed, it is due to the fact that the defense attorney has been able to convince the court that there is not enough evidence, or that the evidence was collected illegally in some way.
What can OVI be reduced to?
Depending on the particular situation, OVI charges can sometimes be reduced. If they are reduced it will likely be to a reckless operation charge, which can still come with fines and other penalties. An experienced DUI and OVI attorney will be able to review your case and determine if fighting for a reduction is the best option.
OHIO DUI AND OVI DEFENSE ATTORNEY NEAR YOU
Driving or being in control of a vehicle while under the influence is a serious offense. Being charged and convicted with a DUI or OVI could result in severe consequences both in the present and in the future. If you have been charged with a DUI or OVI, it is essential to contact an Ohio DUI and OVI defense attorney to reach the best possible outcome for your case. This is not something that should be left up to chance. Contact us today to schedule a free consultation.