Ohio OVI and DUI Limit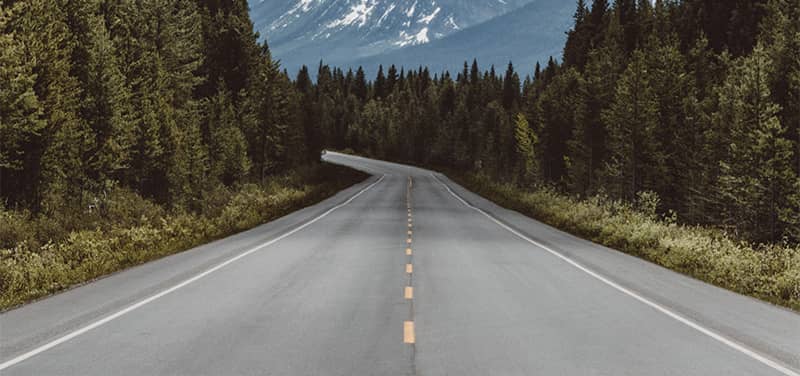 Have you been accused of driving under the influence in Ohio? If so, there are a number of things you should know about the OVI and DUI limit and the potential penalties you face for exceeding that limit. The first thing you should know is that the terminology in Ohio is a bit different than many other states: Rather than referring to drunk driving as driving under the influence (DUI), it is referred to as operating a vehicle under the influence (OVI).
Here Is What You Need to Know About the OVI or DUI Limit in Ohio
The legal limit of alcohol impairment in which an adult is deemed too impaired to drive is .08 grams of alcohol per deciliter of blood. As explained by the National Highway Traffic Safety Administration, this volume of blood alcohol concentration dramatically increases the individual's risk of having a crash. BAC is measured either by using a handheld device to measure the concentration in the breath or by a blood test. Some other facts about the OVI limit in Ohio include:
Sobriety checkpoints are legally permitted in Ohio. These checkpoints are a place in the roadway where drivers are ordered randomly to pull over and submit to a series of tests to check for alcohol impairment through breathalyzers and field sobriety tests.
Ohio has decreased limits for impairment in drivers under the age of 21, as well as commercial drivers. The legal limit for underage drivers is .04 grams of alcohol per deciliter of blood, while the limit for commercial drivers is .04.
The charge of operating a vehicle while under the influence (OVI) does not only pertain to those who have been drinking and driving. OVI charges can also involve suspected impairment by drugs, as well. Many of the commonly used drugs have their own legal impairment levels that are considered when charging an individual with OVI per se for drug impairment.
While an OVI charge indicates that the impaired person was operating a motor vehicle, there are other lesser charges that can be applied to an impaired person for even having physical control of the vehicle (such as the keys to the car being in his or her pocket) while impaired.
Ohio has what is known as an "implied consent law." What this means is that, when you apply for and receive your license to drive in the state, you are agreeing to submit to a test for alcohol impairment if and when the need arises. Failing to do so will result in immediate suspension of your driver's license.
Penalties for Driving Over the OVI or DUI Limit
Ohio's penalty schedule for drivers who are over the OVI or DUI limit features stiffer penalties for those who have previously been convicted of an OVI charge in the state, those who are involved in accidents while impaired — particularly if someone was injured or killed as a result — and those whose blood alcohol concentration is higher than .17, indicating an extreme level of impairment. Here are the statutory penalties for receiving an OVI conviction in Ohio.
1st Offense: Penalties include jail time of three days to six months; an alcohol education class; fines of up to $1,000; driver's license suspension of six months to three years. If an individual is convicted of OVI with a BAC of more than .17, the prescribed jail time is no less than six days. First time offenders are generally given the option of jail time or attendance for three days in a DUI class.
2nd Offense: Second-time OVI offenders in Ohio face at least 10 days in jail and may be required to submit to electronic home monitoring for up to six months. A second OVI offense also carries up to $1,500 in fines and a driver's license suspension of up to five years. If the BAC level is over .17, the individual's mandatory jail time increases to at least 20 days.
3rd Offense: A third OVI offense in Ohio can result in a jail time of up to one year, along with $1,500 fines. If the individual is found to have a high level of incarceration, this repeated offense carries a minimum of 60 days in jail and the individual is at risk of remaining incarcerated for up to ten years.
4th Offense: A fourth OVI conviction in the state is considered a felony and can result in up to $10,000 in fines and up to a year in jail. The individual may be required to forfeit his or her vehicle and enter an alcohol treatment program. He or she faces permanent suspension of his or her driver's license.
FREQUENTLY ASKED QUESTIONS
What is the OVI limit in Ohio?
The limit for OVI (operating a vehicle under the influence) in Ohio is a blood alcohol content (BAC) of .08%. Operating a vehicle with a BAC of .08% or higher will result in the possibility of an OVI charge.
How bad is an OVI?
An OVI charge (known elsewhere as a DUI) is a very serious offense in Ohio. A first-time OVI offense is generally a misdemeanor, but can still carry heavy penalties such as fines, jail time, and license suspension.
Is an OVI worse than a DUI?
In the state of Ohio, the terminology used for driving under the influence is OVI instead of DUI. OVI stands for operating a vehicle under the influence. These terms are sometimes used interchangeably, but the official term in Ohio is OVI. Essentially OVI and DUI mean the same thing.
OHIO DUI AND OVI DEFENSE ATTORNEY NEAR YOU
Driving or being in control of a vehicle while under the influence is a serious offense. Being charged and convicted for being over the DUI or OVI limit could result in severe consequences both in the present and in the future. If you have been charged with a DUI or OVI, it is essential to contact an Ohio DUI and OVI defense attorney to reach the best possible outcome for your case. This is not something that should be left up to chance. Contact us today to schedule a free consultation.