Cleveland, Ohio OVI & DUI Attorney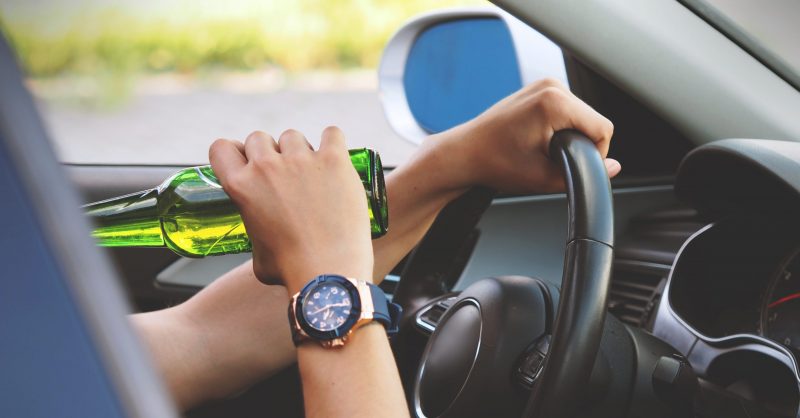 Have You Been Arrested For OVI or DUI In Cleveland, Ohio? Work With One Of The BEST DUI Attorneys in Cleveland — Mr. Botnick Will Work Hard To Get Your Charges Dropped
DUI/OVI charges can have detrimental impacts on your life, and the lives of those around you. Without the proper defense team, DUI charges can leave you struggling with demerit points, license suspension, criminal records, issues with employability, torn relationships, and even jail time. Whether this is your first offense, or you have been charged before, you are going to need an expert Ohio DUI Attorney to defend you in court.

If you've been charged with driving under the influence or any other criminal charge, expert negotiator, Mr. Botnick is here to FIGHT your charges to protect your future. Skilled in communicating with prosecutors, examining equipment, reviewing dash/body cam videos, and ultimately keeping your driving privileges — The Botnick Law Firm is focused on getting you the BEST verdict for your future. Schedule a consultation with our office today to start building your winning case.
What happens if I get charged with OVI or DUI in Ohio?
Drunk driving laws in Ohio are some of the strictest in America — If an officer pulls someone over for suspicion of drunk driving they are going to conduct a breathalyzer test or some type of sobriety test. If you refuse to cooperate with the officer or decline the tests your license will be immediately revoked. To pass the breathalyzer test, you must produce a (BAC) blood alcohol concentration level below 0.08%, the legal limit. If you are charged with OVI or DUI in Ohio, regardless of the circumstances, you lose your license. Once you start driving again the courts often mandate ignition interlock devices to monitor the safe use of your vehicle. Here are additional penalties that are associated with recurring OVI/DUI charges:
1st OVI/DUI – On a first offense you can be fined up to $1,075, and a few days in jail. An alcohol abuse program may be offered in place of jail time in some cases.
2nd OVI/DUI – Second offenses can lead to as much as 6 months in jail. House arrest or other types of continuous monitoring may be mandated. Your license will be suspended for a minimum of 1 year.
3rd OVI/DUI – Up to 1 year in jail and you can lose your license for up to 10. If this is within 6 years of your last OVI or DUI arrest you can now be charged with a felony. You can also expect to pay for any treatment programs mandated by the courts, as well as fines up to $2500.
4th OVI/DUI – You will no longer be allowed to keep your car, it will be taken by the authorities. Fines can be as high as $10,000 with up to 5 years in jail. You may also lose your license forever.
What can an Ohio DUI attorney do for my case?
Being convicted of an OVI or DUI charge can be a life-changing experience for those involved. Many are concerned about their future, their ability to work, and their freedom — Left feeling like "life is over" after they've been arrested. An experienced Ohio DUI attorney can help you build a case to get the BEST verdict for your future. We focus on several factors in your arrest like why you were stopped, why you may have been tested, or if the tests were conducted properly. Contact us today for help defending your rights and freedoms.
Frequently Asked Questions
What is an ignition interlock device?
An ignition interlock device is a breathalyzer for your vehicle. Drivers who have been previously convicted of DUI/OVI charges can be mandated these machines by the courts. The drivers are responsible for the installation costs which are around $300, as well as monthly costs of over $100+. To start the vehicle, a driver must blow into this machine and pass the breathalyzer test. Drivers will also be required to take random tests while the vehicle is in motion. Any failures on this device will disable the vehicle and send the results back to the authorities.


What are the most common signs of drunk driving?
When police are on the road there are common signs they look for in other drivers that can be indicative of driving while under the influence:
Difficulty staying in your lane. It may appear that a driver is swerving in traffic or driving on the shoulder.
Impaired vision can cause drivers to see things on the road a rapidly come to a stop. They may even begin making frequent, unnecessary stops or slow-downs as they lose focus with the pedals.
A driver disregarding traffic laws can also be quite common. They may miss traffic signs and stoplights or drive very aggressively and tailgate other vehicles.
What happens on a first offense for an OVI or DUI in Ohio?
In Ohio, the rules are very strict. First offenses are typically only charged as a misdemeanor, however, the state has set mandatory penalties for OVI or DUI charges. Your licenses will be suspended immediately, you can face fines up to $1,075, and a minimum of 3 days in jail or a treatment program.
Get Help From An Experienced Ohio DUI Attorney
Contact an expert law firm with years of experience defending the criminally accused throughout Cleveland and across Northeastern Ohio. Work with an attorney who will do everything in their power to keep you out of jail, with a clean record. If you've been arrested for OVI or DUI — Contact Mr. Botnick as soon as possible to begin building a strong case to help save your employment, your family, and YOUR life. Schedule your consultation today.
TOP-RATED OHIO DUI ATTORNEY
Your choice of criminal defense attorney can be a life-changing decision. You need Ohio DUI attorney Robert Botnick with you in court to get you the BEST possible outcome for your case. The Botnick Law Firm is ready to FIGHT for clients facing OVI or DUI charges or any other criminal charges.
Quality Representation · Rewarding Results
Get The BEST Verdict For Your Future
Keep A CLEAN Criminal Record
Stay Out of Jail
100% Confidential Consultation
Our #1 goal is to protect the rights and liberties of the criminally accused. If you are involved in an Ohio OVI or DUI charge, contact our office as soon as it is safe to do so. Mr.Botnick will help get you the best possible results for your case — Book a consultation today for assistance building your OVI/DUI defense.